Creative Events
Deliver fun, inspiring and rewarding events with Create Art Studio
From dynamic, engaging workshops and team building activities, to sales kick-offs and client appreciation events, launch parties, leadership retreats, team celebrations and more, show your staff and clients how much you appreciate them with Create Art Studio's events.
Explore creativity. Your team will benefit from learning to let go and expressing their abilities as they make art they're proud to show off!
Inspire collaboration. Show people the power of what they can achieve together, creating collaborative projects you'll want to display!
Reward dedication. Say thank you to hardworking staff and build client loyalty with a fun, relaxing and memorable experience they'll enjoy!
Host our rewarding events at your office location, in our Toronto studio, or online, as we guide you to create amazing creative projects!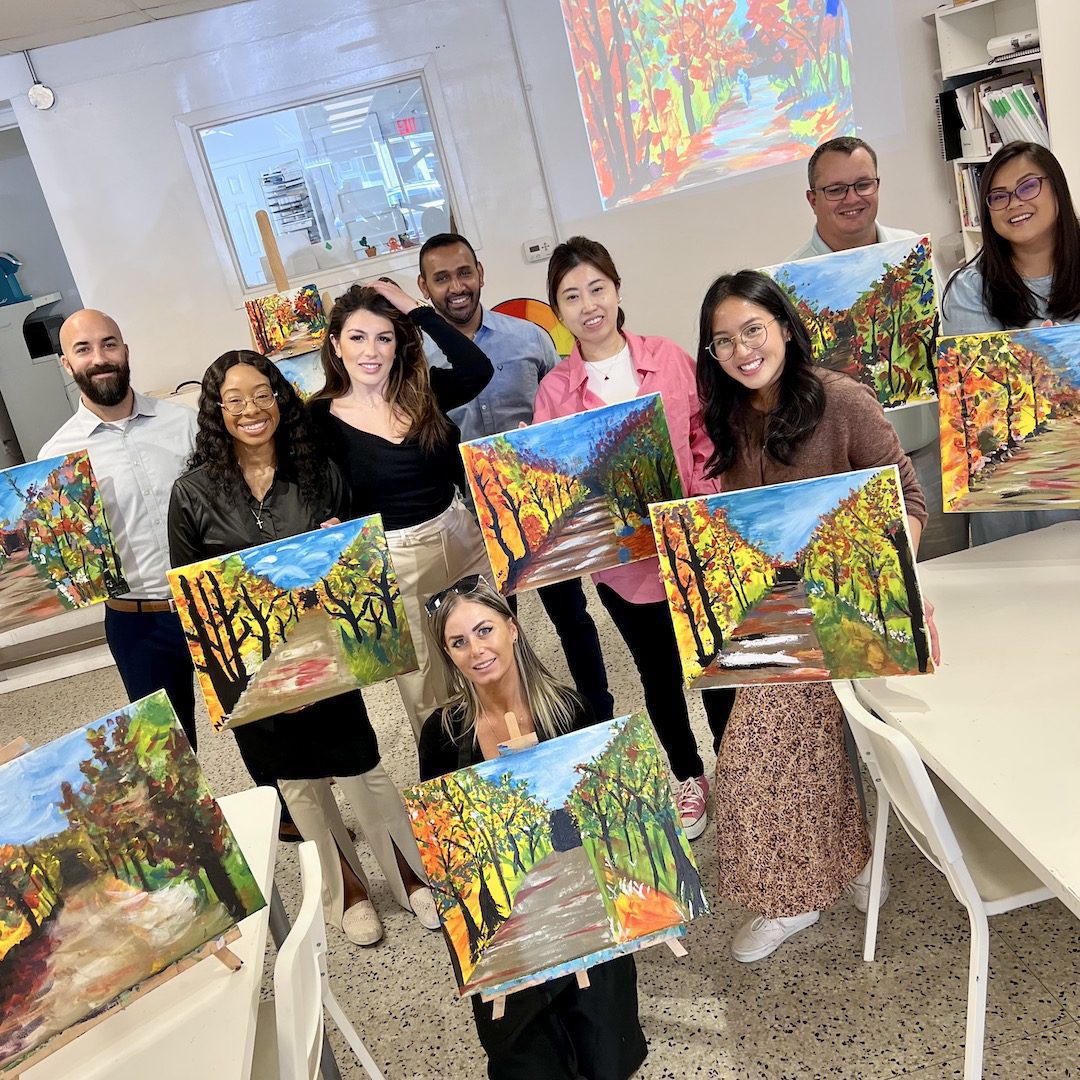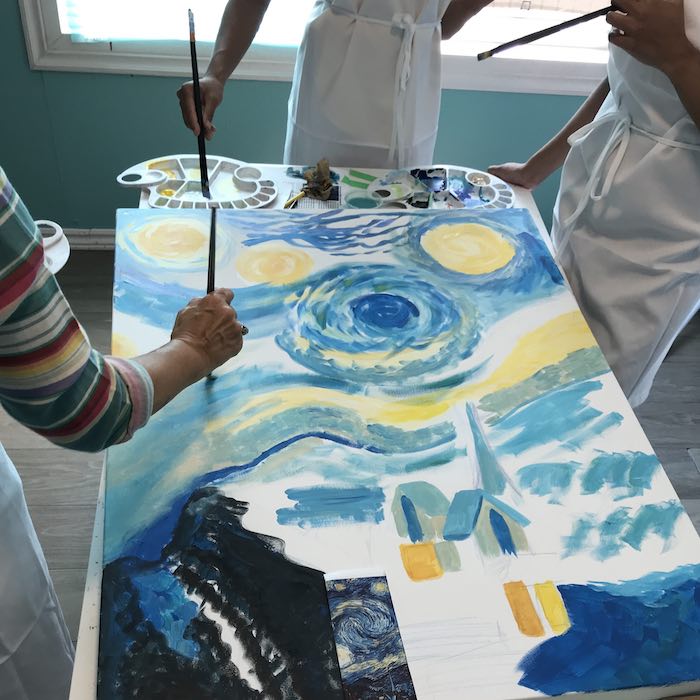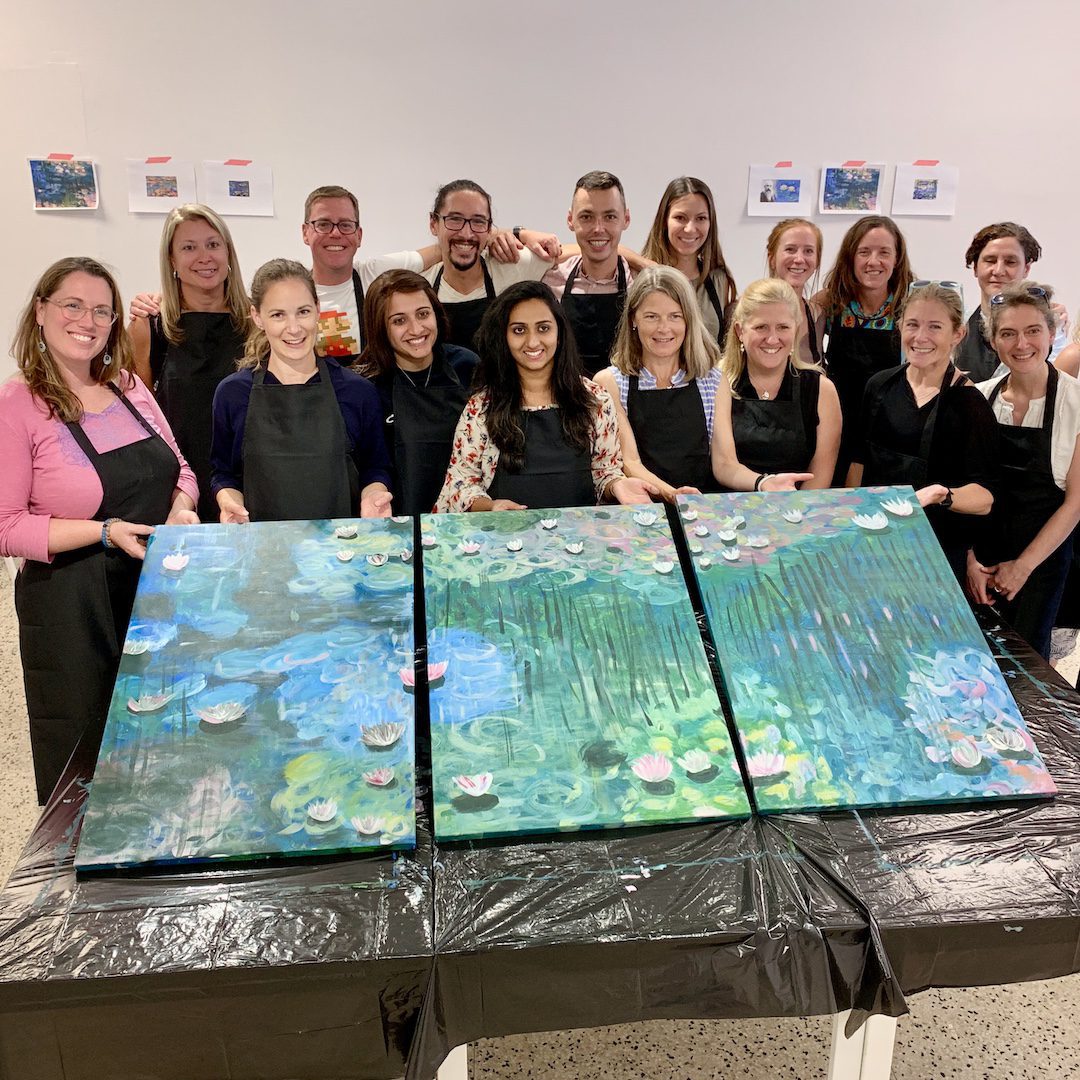 Ceramic Painting Events
Entertain your staff or reward clients with a hand-painted ceramic they can display at work or at home. We have lots of items to personalize, from cute characters to travel mugs, to seasonal and home decor items.
When they're painted, we'll fire them in our kiln to be beautifully shiny, as well as food and dishwasher safe.
Meditative Art Events
Help your team relieve stress and unwind with mindful, meditative art sessions. Use the benefits of creativity to improve health, boosting mental wellbeing and boosting constructive problem solving.
Support your people with regular sessions in your HR health and wellness programs, in-office and online.
Inspiring, Expert Hosts
Our experienced educators will inspire and guide your team, making sure everyone creates something they love!
Premium Materials
We'll provide all the quality materials that your guests will need to enjoy creating their masterpiece.
Fast, Reliable Delivery
Convenient, reliable delivery of kits to your team or clients is available across Canada, so you can relax, ready for your event.
Get the most from your event
Celebrate and reward your people