Creative Events
Deliver fun, inspiring and rewarding events with Create Art Studio
From dynamic, engaging workshops and team building events, to sales kick-offs and client appreciation events, launch parties, leadership retreats, team celebrations and more, show your staff and clients how much you appreciate them with Create Art Studio's creative events.
Explore creativity. Your team will benefit from learning to let go and expressing their abilities as they make art they're proud to show off!
Inspire collaboration. We guide teams to create amazing collaborative projects you'll want to display in your office!
Reward dedication. Say thank you to hardworking staff and build client loyalty with a fun, relaxing and memorable experience they'll enjoy!
Host our rewarding events at your office location, in our Toronto studio, or online, as we guide you step by step to create a fabulous creative project!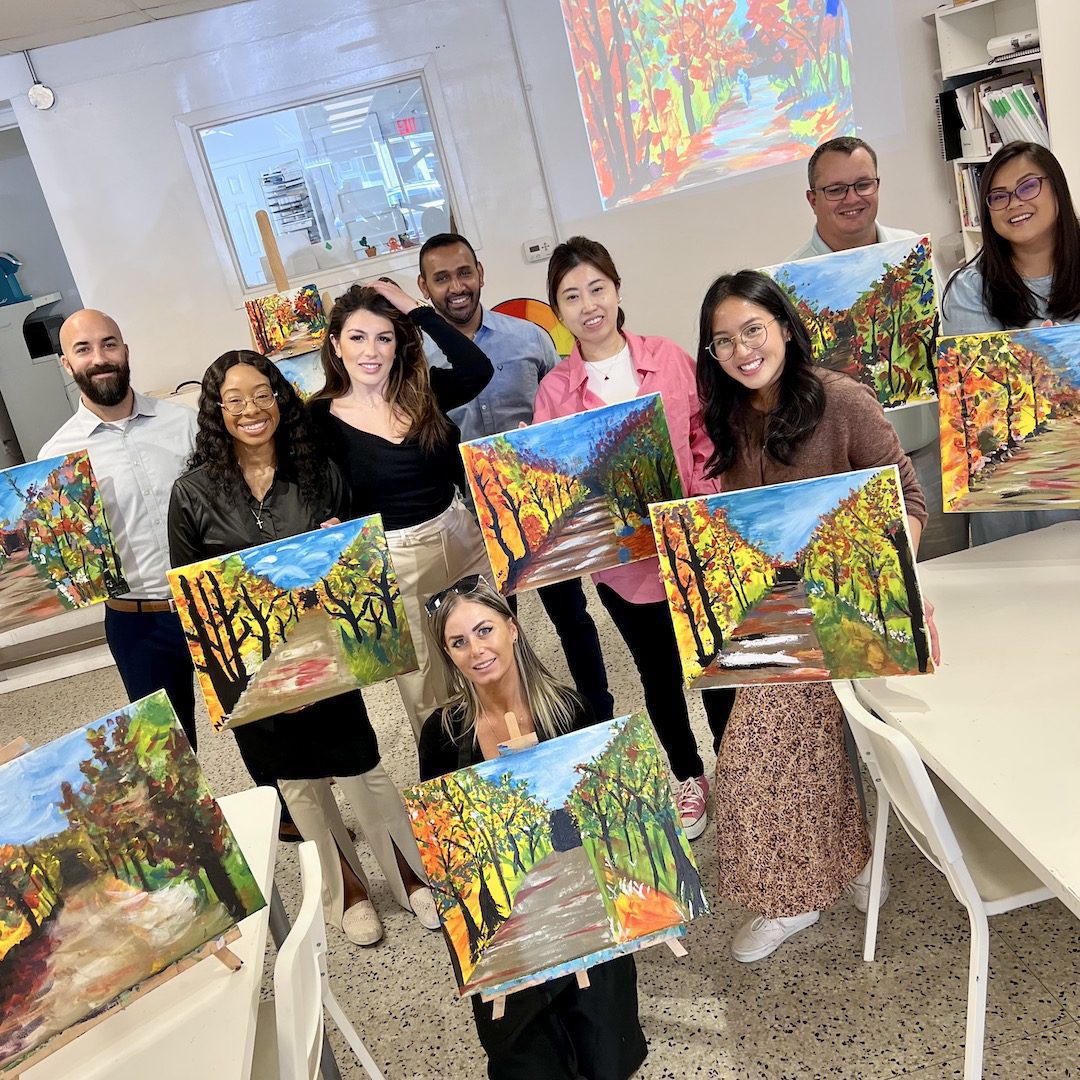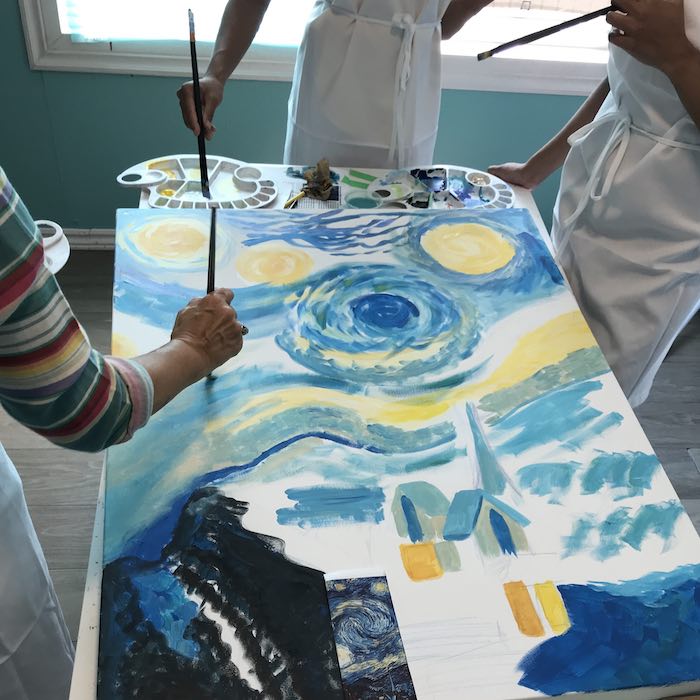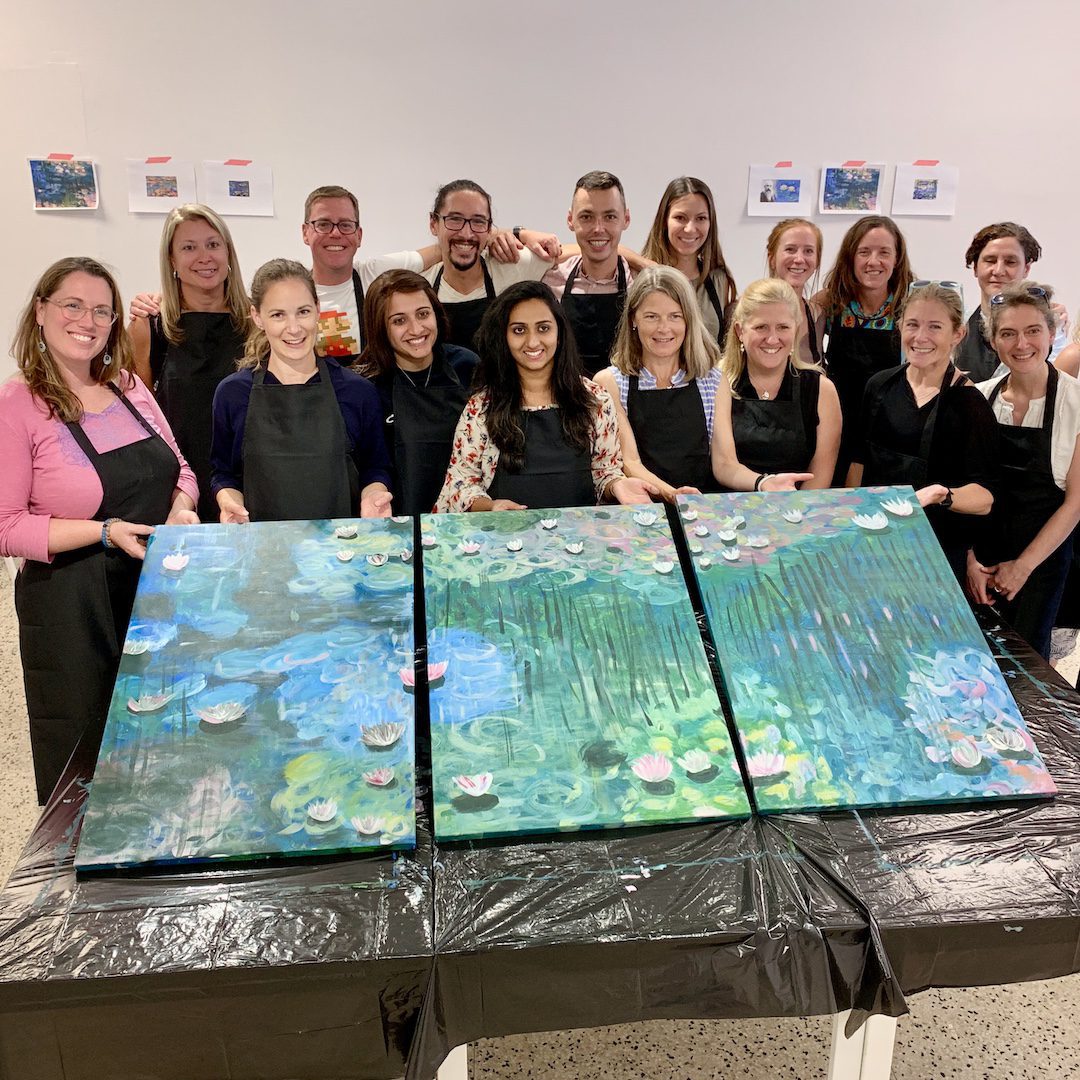 Painting Art Events
Sample painting – the options are endless!
Whether it's just for fun, or focused on inspiring team creativity, Painting Events are perfect for everyone, whatever their experience as an artist. Acrylic paint is fun, expressive and a very forgiving format!
We have many themes to choose from – or you can supply an image you'd love to paint together, in person or online across Canada.
Email us to plan your painting event!
Meditative Art Events
Sample drawing – the options are endless!
Help your team relieve stress, unwind and relax with mindful, meditative art sessions. Tap into how creativity improves overall health, boosting mental and physical wellbeing, activating non-linear thinking and supporting improved problem solving.
Support your team by integrating regular sessions into your HR health and wellness programs, with in-office, online or hybrid formats. 
Email us for more information. 
Sculpting Art Events
Sample project – the options are endless!
Show your appreciation for staff and reward clients with a unique creative experience. Our sculpting clay projects are fun, entertaining and great for 'family and friends' events at any time, especially during the holiday seasons.
We can suggest projects, or we can create a custom theme to suit your brand, business and customers!
Email us to explore your options.
Inspiring, Expert Hosts
Our experienced educators will inspire and guide your team, with lots of time for learning and feedback so everyone creates something they love!
Premium Materials Kits
We'll provide individually packaged materials kits for your guests featuring everything to complete their masterpiece.
Fast, Contactless Delivery
Our rapid, reliable delivery of kits to your team or clients across Canada, means you can relax, ready for your event.
Get the most from your event
Make your next team event the most fun ever!
Celebrate and reward your team
Contact us today to plan your event!
Send us an email: hello@createartstudio.ca
Please include the purpose of your event, your ideal date and time, the approximate number of people participating, and whether you'd like to add treats. Thank you!