Adult In-Person Art Classes
We're so happy to welcome you back to our bright and spacious art school! Students will be spaced out in their own workstation. All materials are included with our in-person classes, as always!
Most of our art classes are designed for beginner to intermediate level students, unless otherwise stated. However, we keep our classes small so our talented artist instructors can give each person one-on-one feedback. Way better than learning from a pre-recorded video. 
And if you've taken one of our classes before, we will cover different subject matter and increase the difficulty based on the students in the class. If you enjoy learning new techniques and getting direct feedback on your work, you'll want to keep attending through the year – we'll keep coaching you to improve. 
Please note that all students aged 12 and older must show proof of full vaccination before attending any classes.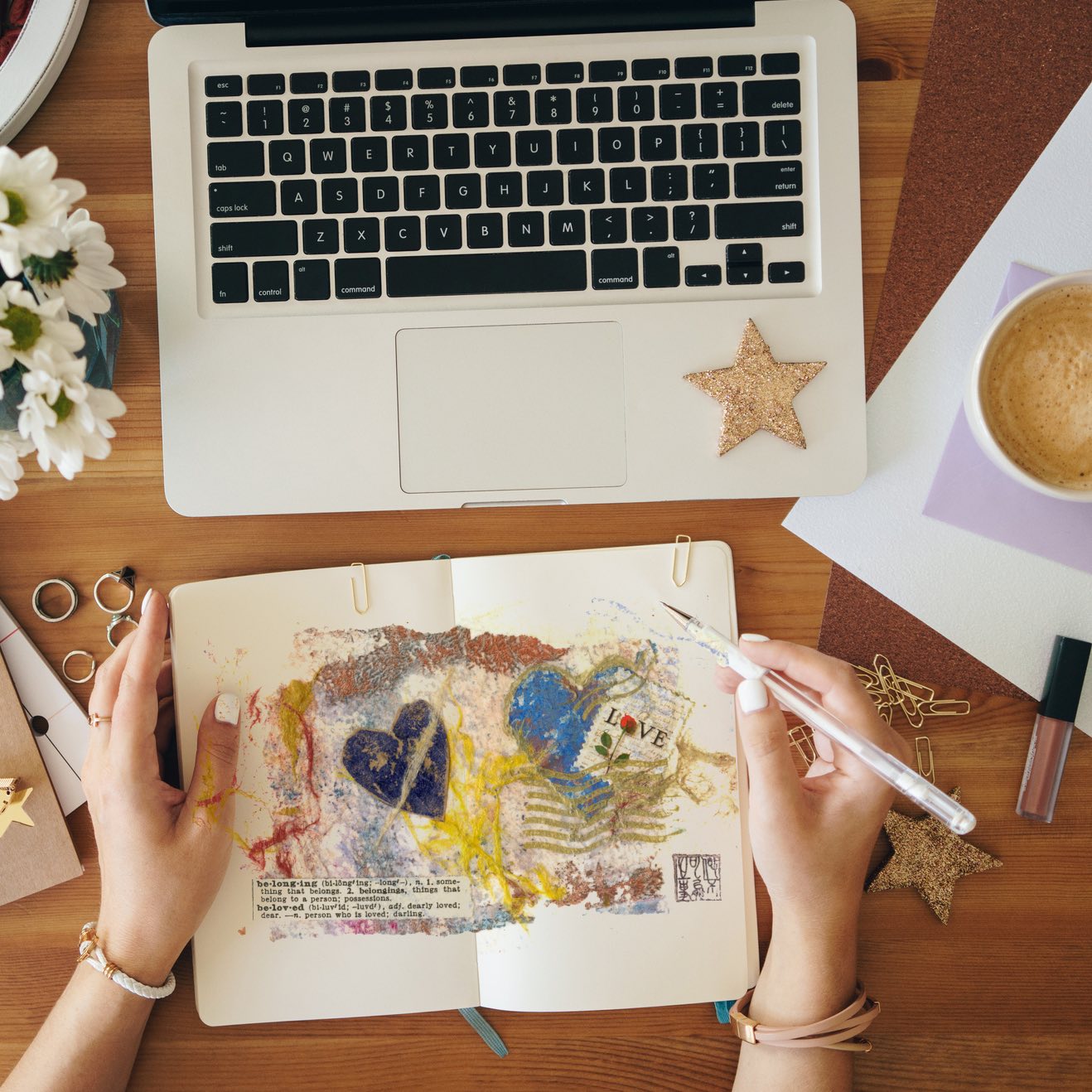 Learn to design and doodle a gorgeous art journal
Building your artistic style in a journal is a great way to express your creativity. Design pretty pages, record your memories, and let your unique personality shine through!
Join this fun workshop to start your creative art journal, with guidance from our talented and inspirational instructor.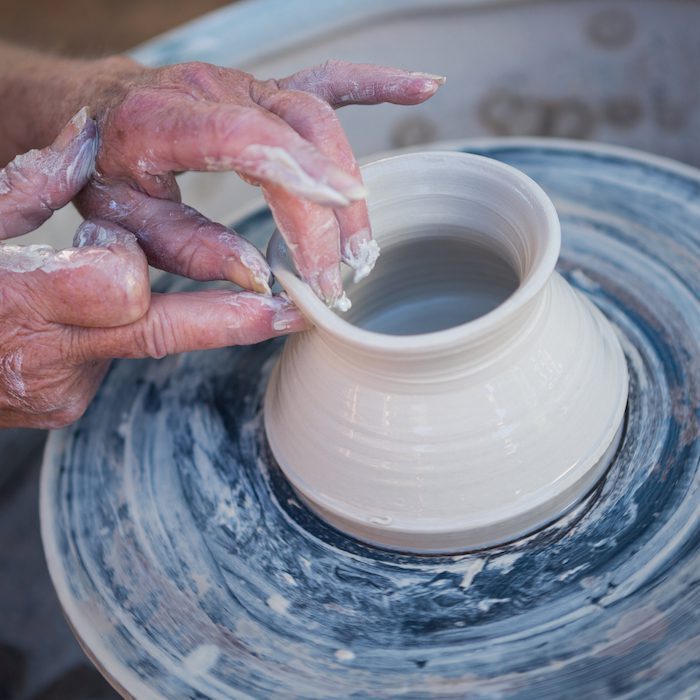 Wheel and hand-built clay class
Working with clay is so relaxing and meditative. Our clay pottery classes are perfect for people who want to escape from everyday stresses by feeling the cool, smooth texture of clay through their fingers.
From hand building clay sculptures to throwing clay on the wheel, you'll learn the basics of working with clay and teach more experienced clay artists how to approach their work in new ways.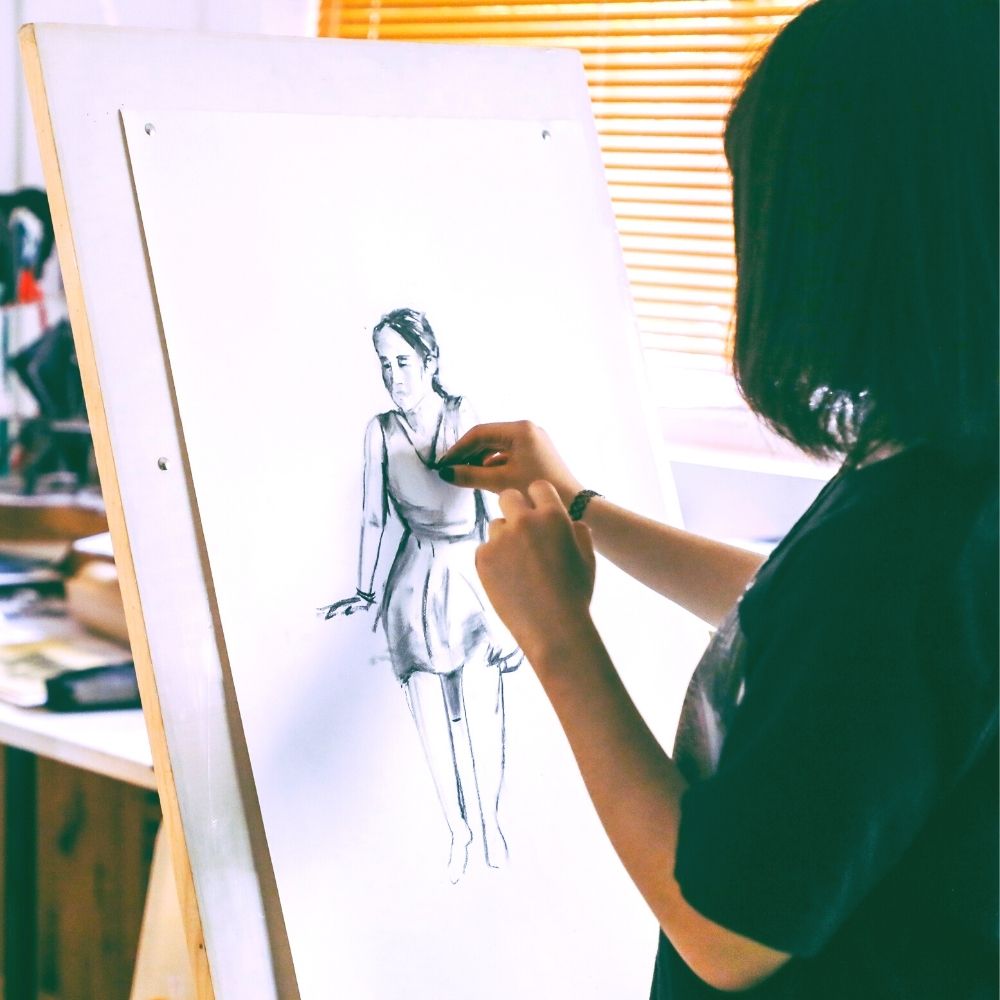 Draw the human form 
Regular practice is essential to maintaining your life drawing skill. Join our weekly classes to grow your human form art skills, from the comfort of home! Clothed and nude models may be used in some of these classes. 
Materials are not included for this class. Please bring your own drawing paper, board, graphite or charcoal drawing tools. Optional tools: paper stomp (tortillon), eraser, colouring tools.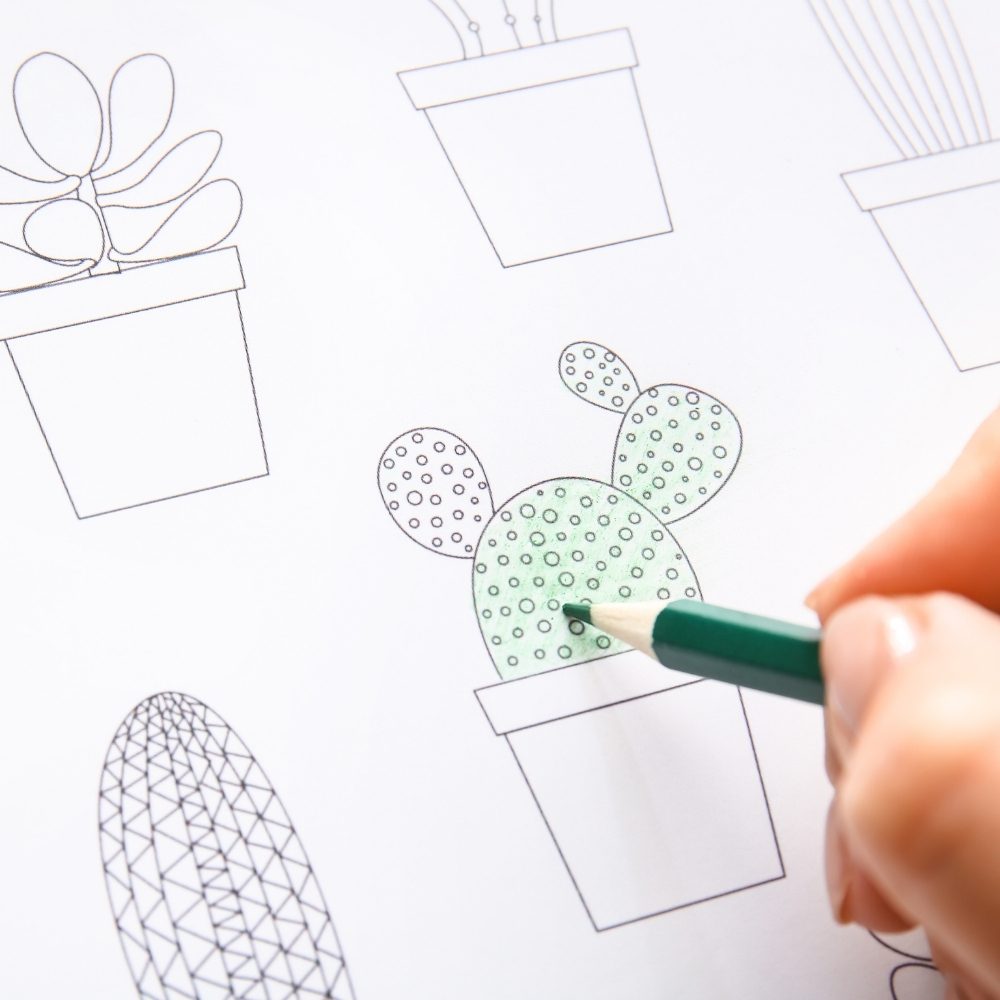 Mindful Art for your mental health 
Zentangle, organic flow, repetition, and other meditative drawing techniques will be taught in this mindful drawing class for adults. Students will enjoy this low effort drawing class no matter their current drawing skill level. 
All materials are provided, though students are free to bring their favourite supplies.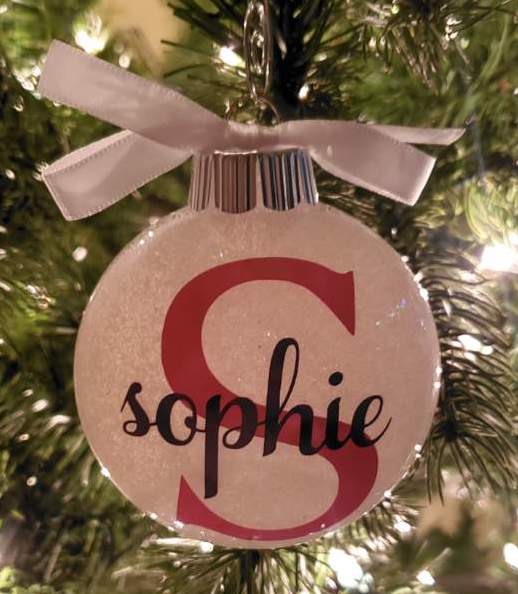 Create personalized handmade ornaments 
Have you always admired those sparkly, personalized ornaments on a Christmas tree? 
Join this workshop to learn how easy it is to create them yourself. 
All materials are included, and you get to choose the phrase or names for your ornaments.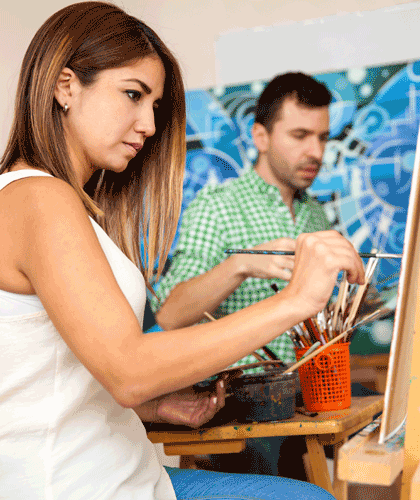 Guided instruction painting lessons
Learn painting techniques you can apply to other art works from an experienced artist instructor. 
Perfect for beginners to intermediate-level abilities, our painting classes will improve your skills while completing paintings you'll want to display.